Top
Chairman's Message
---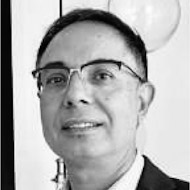 Mr. Rohit Relan
Chairman 2021-24
Dear Members,
I have accepted the responsibility as Chairman of the Indian Polyurethane Association for the term 2021-2024.
There are many ongoing activities and surely some new ones will emerge as we move forward. I seek your feedback and support in carrying them out. Please feel free to contact any of the Excom members including myself and the Secretary for all your thoughts, ideas and suggestions.
The past two years have been very challenging for the world, full of uncertainties. World economy has been shaken up, with the lockdowns, resulting in rise in unemployment, oil prices going through the roof, and now a major shortage of chips, creating supply disruptions that are affecting various industries. Petroleum products' unprecedented high retail price became a concern as India recovers from the Covid shock. However, it now appears that we will soon pull out of this situation. Life seems to be returning to normal.
My predecessor was a very dynamic person, who had initiated a number of activities very successfully, but due to the Pandemic we were not able to perform to our best.
Along with the EXCOM members, we have formed 4 Zonal Heads, who in turn will create their teams for better coordination. In my opinion, team work is the base of success for any organization.
Polyurethane is a growing market in India and we would like all members to contribute with ideas to further enhance this continuous growth.
The first task at hand for this EXCOM is the PU Tech 2022, and we look forward to your full participation and whole hearted cooperation. Please feel free to get in touch with me or the team whenever required.
Best Regards,
Rohit Relan
Chairman - Indian Polyurethane Association (IPUA).